You are here:  

Upcoming Events
Details

Category: Academic
Hits: 75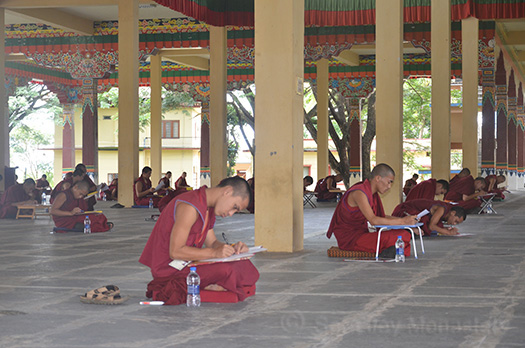 The annual Memorization Examination for the year 2017 is scheduled from September 8 - 12. The examination are to be given in written form, a practice introduced to ascertain accuracy of pupil's memorization and also a check on grammar.
Three different examinations takes place during this annual Memorization Exam.
Details

Category: Academic
Hits: 109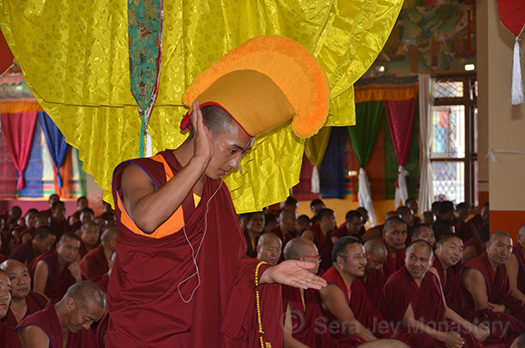 The annual Rigchung Ceremony, the minor debate ceremony conducted amongst the 16 selected pupils from primary Prajnaparamita class (shung) was held from 17th - 20th August 2017. Two pupils debated in each session, with two sessions in a day for four days.
Details

Category: Academic
Hits: 265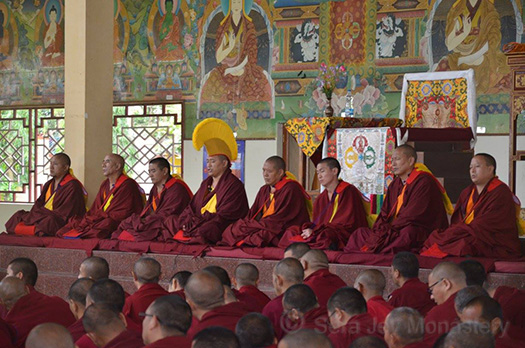 Sera Jey Monastery's Geshe Rigram Graduation Ceremony for the year 2017 was conducted on 13th and 14th of July 2017. Eight candidates received the Geshe Rigram title during the two day graduation ceremony.
Details

Category: Academic
Hits: 527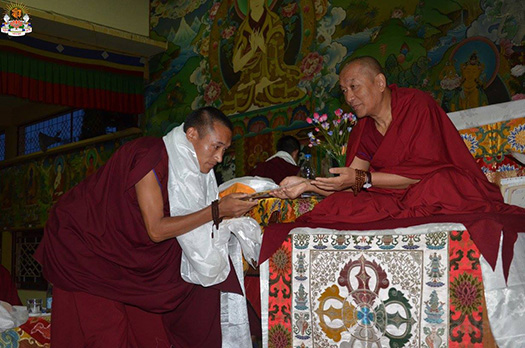 The Annual Prize Distribution for the year 2017 was held on 2nd & 3rd June 2017 during debate sessions. The Board of Examination presided the ceremony and Khen Rinpoche (monastery's abbot) presented the award. Prizes were awarded to the highest merit achiever candidate of each respective classes.